English

Giving Directions

6. Schulstufe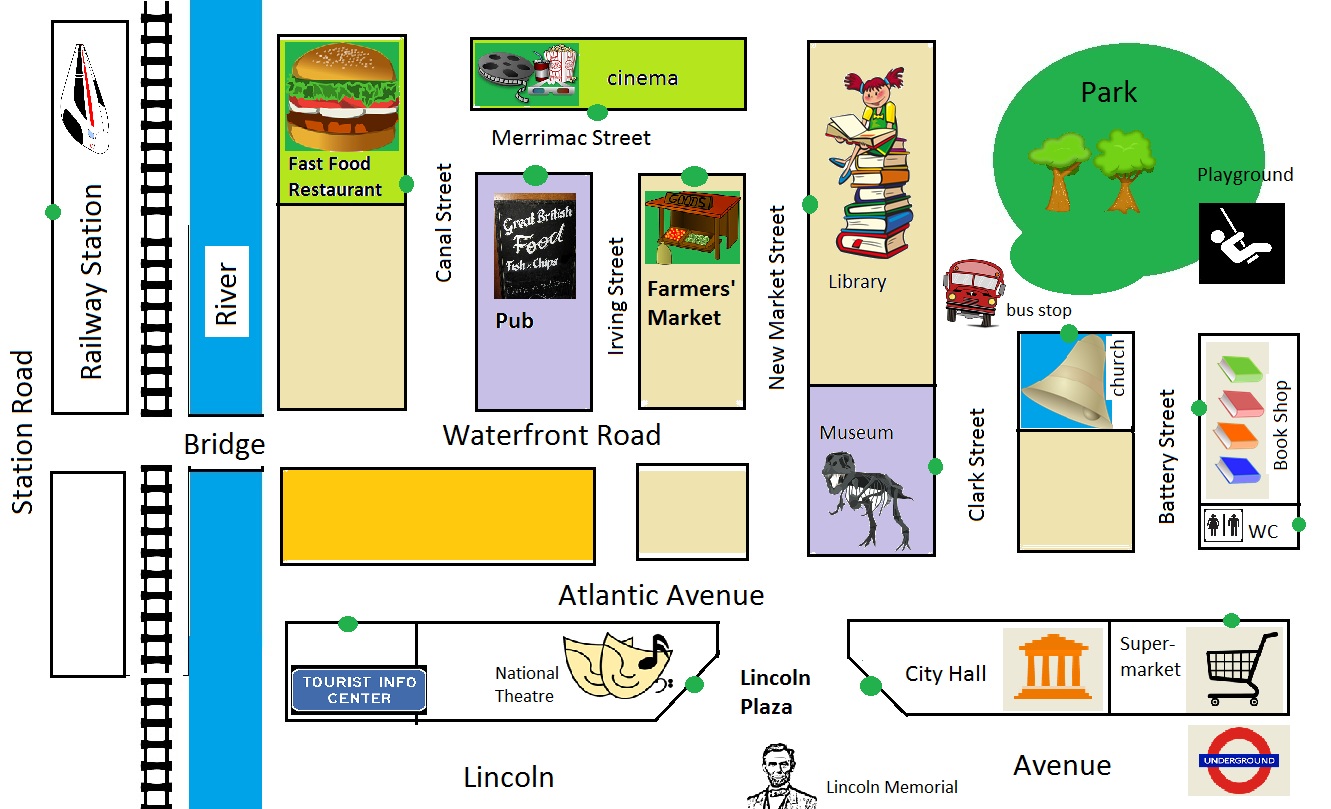 Task 1

Asking for the way - Record a dialogue

Look at the map and make dialogues.

The starting point is always the railway station.

The entrance to the buildings is marked with a green dot.

Record your dialogue with any mobile device (smartphone, tablet, notebook,...) you want.

Task 2

Make a video

Choose any other place you want to go to on the map.

Start from the station.

Make your own dialogue (and write it down, if you want to).

You can use any mobile device you want.